Top Spas of Hungary (East)
Round trip for 'spa fanatics'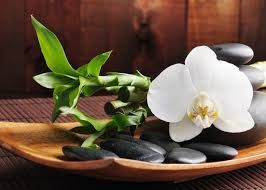 This tour will guide you to the spa cities of Eastern Hungary – among top baths of Budapest. Driving gives you freedom and flexibility during the tour. We provide bath entries, meals and accommodation.
Feel free to contact us if you need extra night before, during or after the tour – the longer stay, the more (spa) memories you may get…
You can combine this tour with a spa round trip in Western Hungary.
YOUR PROGRAM:

Day 1 - Arrival
Our representative will meet you in your hotel to discuss tour details. You get all necessary doucuments and maps for your stay. Overnight in Budapest.

Day 2 - Budapest
Today you can visit one of the top baths of Budapest: the Széchenyi or the Lukács bath. The full day is yours to relax and enjoy the spa services.
Overnight in Budapest.. (B)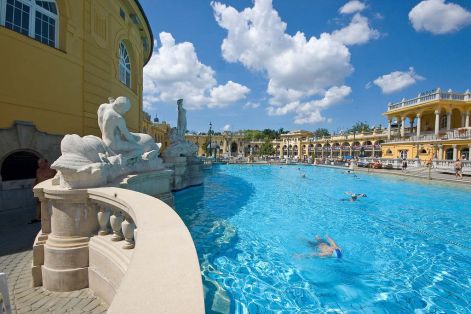 Day 3 - Miskolctapolca
After driving to Miskolc (190 km, mostly on highways) – you'll well deserve a rest in the Cave Bath of Miskolctapolca. Dinner and overnight in a nearby hotel..(B, D)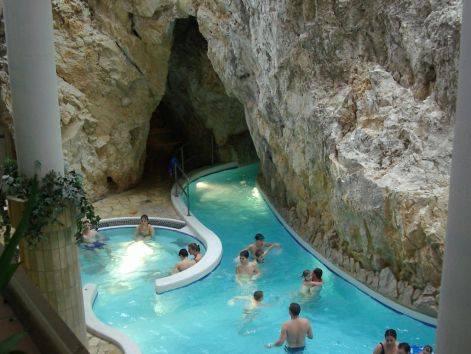 Day 4 - Eger
Today you proceed to the lovely medieval town of Eger (95 km) – through the picturesque Bükk National Park. Eger is famous for its rich history and excellent wines. After visiting the Turkish Bath we invite you for dinner in the inner city. Overnight in Eger. (B, D)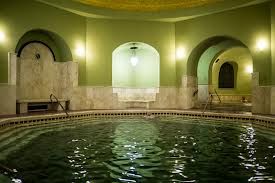 Day 5 - Egerszalók
You will visit the Salt Hill Spa and Wellness Bath of Egerszalók (8 km from Eger). Take your time and return to Eger at your own pace. Overnight in Eger. (B)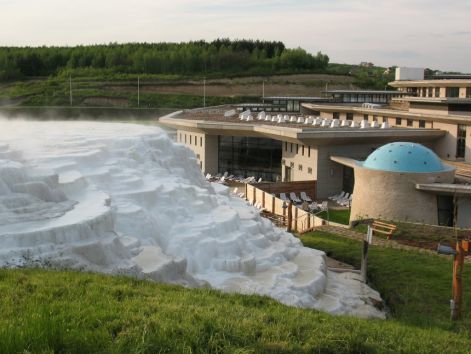 Day 6 - Mezőkövesd
You'll leave the Bükk mountains today and visit Mezőkövesd (20 km), a smaller town with rich ethnographic traditions. Enter Zsóry Bath and visit the "Matyó Múzeum" typical for the region. Dinner and overnight in Mezkövesd. (B, D)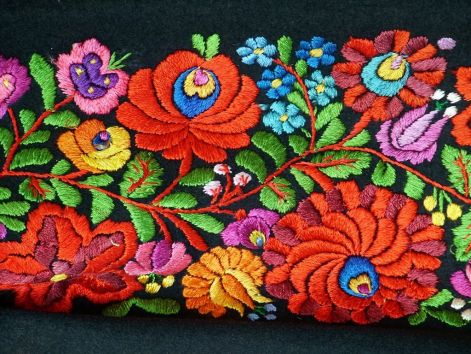 Day 7 - Hajdúszoboszló
Today you cross the Puszta and pass by Lake Tisza to reach the famous spa city Hajdúszoboszló. Proceed to Debrecen, the 2nd biggest town of Hungary. (120 km today) Dinner and overnight in Debrecen. (B, D)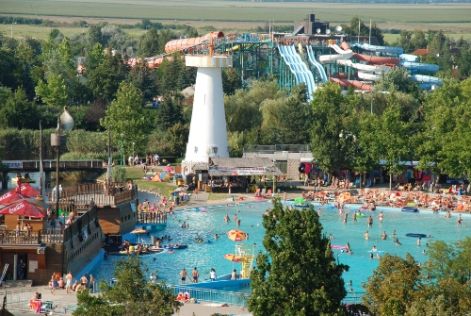 Day 8 - Gyula
Enjoy the landscape, fauna and flora of the Puszta while driving to Gyula, the next spa town during your tour (200 km). Relax in the newly refubished "Várfürdő" near Gyula Castle. Dinner and overnight in Gyula. (B, D)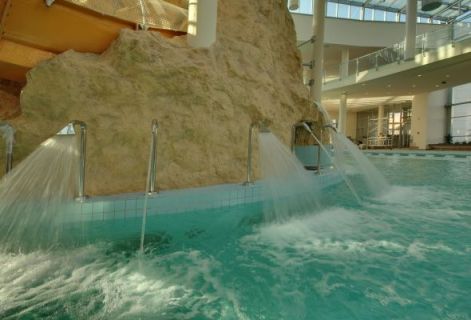 Day 9 - Gyopárosfürdő
Driving through Orosháza, make a stop at Gyopárosfürdő. This is the last bath visit in the countryside – you'll have an overview of eastern Hungary by now. You proceed to Szeged ("Town of Sunshine", home of paprika powder and university town) – dinner and overnight in Szeged. (150 km today) - (B, D)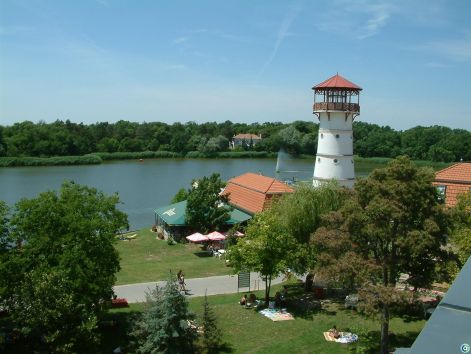 Day 10 - Budapest
After a week in the countryside you return to Budapest today – by the highway M5 (170 km). For a memorable last spa visit you'll see Gellért Thermal Bath, a monument bath in itself. (B)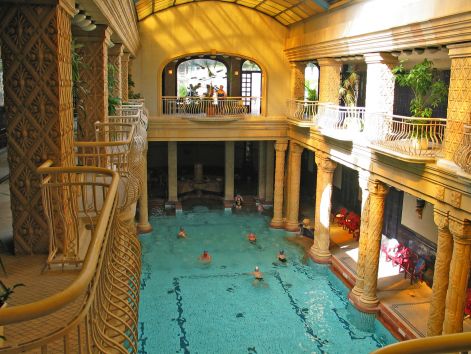 Day 11 - Departure
(B) We hope you enjoyed your spa holiday in Hungary. You are welcome to return anytime !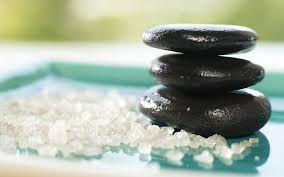 RATES 2017:
640 € per person, from 2 pax (twin share)
Single supplement: 160 €

INCLUDED: Welcome meeting, 10 overnights, 10 breakfasts, 6 dinners, road map, route description, travel documents.

NOT INCLUDED: Spa entries, car rental (if any), fuel, road and parking fees, entries to sights, tipping, travel insurance, personal expenses.


ACCOMMODATION
In comfortable hotels and pensions.
You may book additional nights (for the tour and/or in Budapest), if you feel like visiting more.
Extra night in Budapest (3-star, B&B):
40 € per person (twin share) Single room: 64 €
*
Puzzle Tours: Hungary trips to remember
If interested, contact us:
puzzle.hungary@gmail.com