Hungarian Paradise
Walking & Exploring in the Bükk National Park
8 days / 7 nights

hotel to hotel, self-guided walking tour

April to October 2019


tour date: on request

medium difficulty

/ 5 walking days (75 km)

start and end: Budapest

from 1 person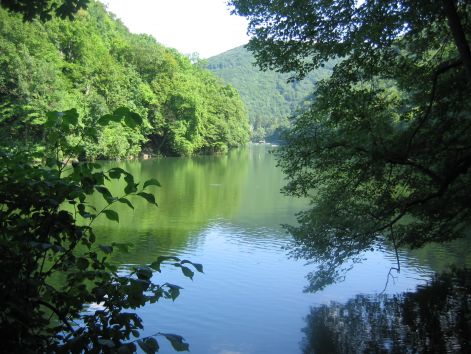 This walking tour is leading through the Bükk National Park, one of the most beautiful areas of the Hungarian countryside. Starting from the lovely baroque town of Eger, you'll walk among vineyards and shady forests, presenting rich fauna and flora, characteristic of the Hungarian highlands. Creeks, caves, lakes and waterfalls - so much to explore... No tour would be complete without wines and spas of Hungary, either. Moderate walking from spring with its wildflowers through the warm summer to colourful autumn.
"Good food, excellent wines and unspoilt nature."
(words of a former client)
Highlights: Budapest, 'Pearl of the Danube' - Eger: medieval castle, turkish bath and wine cellars - Szilvásvárad: trout farm waterfalls and forest train - Lillafüred: lake, castle hotel and caves - Miskolctapolca: cave bath
YOUR PROGRAM:

Day 1 - Budapest
Welcome to Budapest !
Depending on flight time you may have time to explore the city in the afternooon. Budapest is the 'Pearl of the Danube' with grand buildings and sweeping bridges. It is a particularly busy city, full of history. If you have time, let yourself be tempted by the thermal baths, including the famous Gellért, which will not fail to impress you. The Fishermen's stronghold on Buda's hill will offer you a splendid sight of the Danube, the impressive Chain Bridge and magnificient achitecture of the Parliament. Enjoy the many coffee bars and be entertained by the wonderful Hungarian folk musicians.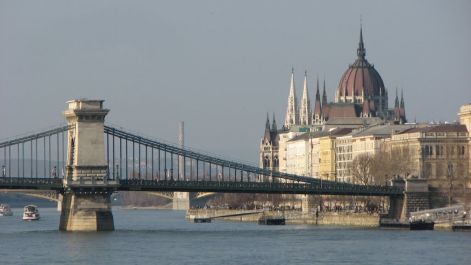 Day 2 - Eger
Today you take the train to Eger (appr. 2hrs), where you will spend the night. Eger is one of the oldest Magyar settlements in Hungary and flourished as Renaissance centre. The centre of town is overlooked by a fortified castle worth a visit. You will also see the splendid central basilica and, by walking the pedestrianised streets, you can discover the baroque charm of the city. Once in Eger, you must taste the fiery Eger wines and visit the Turkish bath. (Meals: B, D)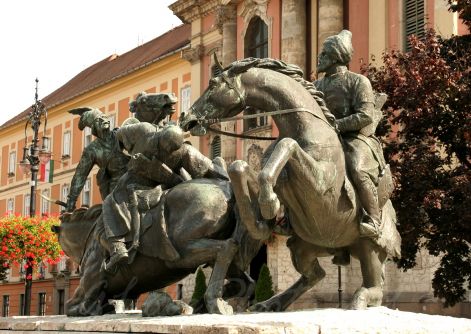 Day 3 - Felsőtárkány
The walking tour starts today, by leaving Eger on a path eastward. It takes you into the Hungarian countryside and the Bükk National Park. You will walk in the middle of the vineyards and other local cultures. The area is famous for having the best watermelons of Europe! You will cross several rivers and an increasingly wooded zone in order to reach Felsőtárkány, a lovely village full of vine-laden gardens and parks, which will be your stop for the night. You will find two small lakes in the middle of luxuriant vegetation. Approx.17 kms of walking. (B, L, D)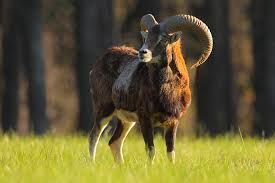 Day 4 - Szilvásvárad
After a copious Hungarian breakfast, you start your second walking day. Leaving Felsőtárkány you'll walk along a creek under the cover of beeches and oaks as you enter the woods. This area is particularly rich in game, where the largest specimens of stags and wild boars in Europe live free.The luckiest will even be able to see moufflons. Due to serious strorm damages the walking route now avoids the Szalajka valley but on arrival in Szilvásvárad you shouldn't miss the sights! It's a real paradise for nature-lovers: take the forest train (or walk) along the valley of the Szalajka creek, with an open-air forest museum, several lakes and cascades, a trout pond, the Lippizan stud barn and the highlight of today, the 'Veil cascade' running out as a staircase, thus offering a unique spectacle. From here, a path leads to a prehistoric cave ('Istállóskői-bg.') where the remains of a cave bear were found. Approx. 18 kms of walking today. (B, L, D)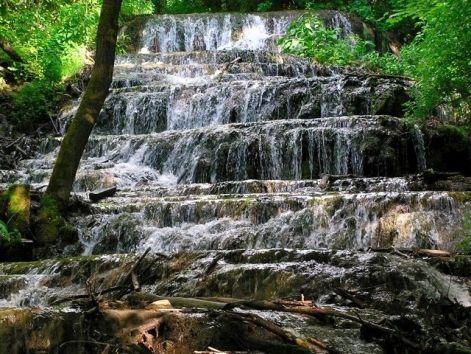 Day 5 - Jávorkút
Szilvásvárad is best known for its breeding of Lippizan horses which are of splendid white colour at adulthood. Today you'll pass the winter home of the stud at Csipkéskút. Your route will take you through bicentennial forests of beeches, near soldiers' tombs, which are sad memories of the past wars. You will also see limestone furnaces, for a long time left in a state of neglect. Some views will offer you splendid panoramas and you might see the eagles and falcons which populate the area. Jávorkút, your place for overnight, offers the only karst source of the Bükk Plateau Approx.15 kms, mostly uphill walk today. (B, L, D)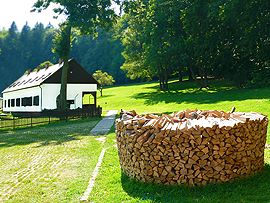 Day 6 - Lillafüred
You will cross an astonishing specific karstic area and will have a panoramic sight of the calcareous outcrop. Lillafüred (12kms west of Miskolc) is in the heart of a small wooded valley where two torrents meet before flowing into a lake. The sight of the castle overhanging the lake is like a fairy tale. Here you can rent a small boat and relax on the lake. Lillafüred also has several beautiful cascades under the castle (now a grand hotel) as well as three caves of several hundred metres long, containing impressive stalactites that you can explore in optional guided tours. Approx.12 kms of walking up to Lillafüred + spectacular local walks. (B, L, D)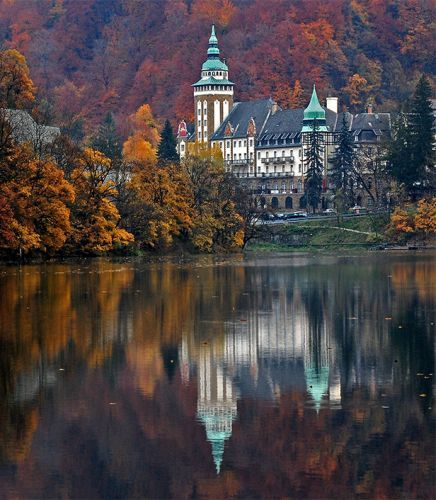 Day 7 - Miskolctapolca
This last part of the excursion will bring you closer to civilisation. You will follow the peaks southward, while passing close to Bükkszentkereszt where you turn eastward and descend progressively until Miskolctapolca, a charming residential village, centred around the thermal baths. Discover the Cave Bath, this thermal complex installed in natural caves (unique in Europe). After a week of excursions, you can rest here in an agreeably hot and slightly 'radioactive' water with all its beneficial effects. Approx.18 kms of walking today. (B, L, D)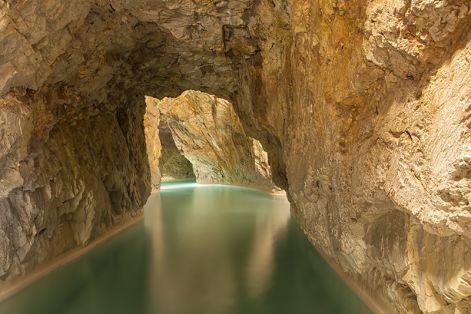 Day 8 - Back to Budapest & departure
Today a transfer is organized to Miskolc station to take your train back to Budapest. Do not arrange your flight for too early ! (B)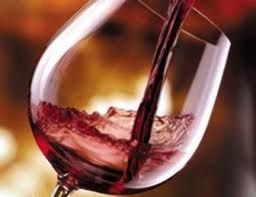 RATES 2019:
750 € per person, from 2 pax (twin share)
Single supplement: 120 €
Solo walker rate: 900 €
INCLUDED:
Welcome meeting, 7 nights, 7 breakfasts, 6 dinners, 5 picnic lunches, trekking map, route description, train tickets (Budapest-Eger, Miskolc-Budapest), luggage transport, 2 taxi rides (in Eger and Miskolc).
NOT INCLUDED:
Airport taxi transfers, tipping, optional local train tickets (Szilvásvárad and Lillafüred), travel insurance, personal
expenses.
LEVEL OF DIFFICULTY:
Medium - 75 kms to walk in 5 walking days. Over gentle mountains but with steep and rocky ascents at times. Sturdy walking boots are a must.
C
ARRYING:
Luggage transfer between the hotels on walking days (3-7).
ACCOMMODATION:
In comfortable smaller hotels and panzios +1 homestay.
You may book additional nights (for the tour and/or in Budapest) if you feel like visiting more.
Interested in a 2-center walking holiday? Check out our Bakony Mountains tour !
*

Puzzle Tours: Hungary trips to remember
If interested, contact us:
puzzle.hungary@gmail.com
&lt%