Lake Balaton Bike Tour
Cycling & Exploring around the lake
9 days / 8 nights

7 days cycling

,

self-guided

(min.160 km)




from 2 persons

with

own or rented bike

May to September


tour date: on request

with

luggage transport

+

lunch packs

start + end: Budapest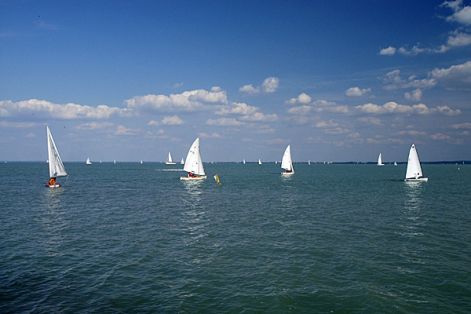 Lake Balaton, Europe's biggest freshwater lake is No.1.holiday destination in Hungary. The cycle path is complete around the lake – so how about a bike tour this year? In addition to cycling along the shore, we take you to explorer star tours to see more of the surrounding landscape, its natural beauties and cultural treasures. With own or rented bike you'll surely enjoy the trip !
Highlights: health resort Balatonfüred - Tihany abbey - Badacsony wines - romantic Káli basin - Keszthely, baroque castle - Balaton viewpoints - bathing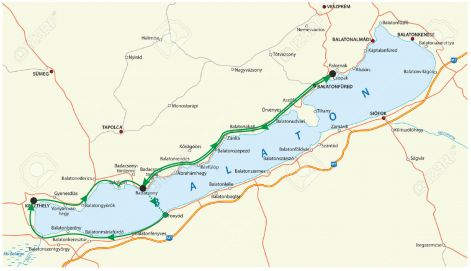 YOUR PROGRAM:

Day 1 - Budapest
Arrival in Budapest. Depending on your arrival you may have time for a city walk in the evening.
Overnight in Budapest.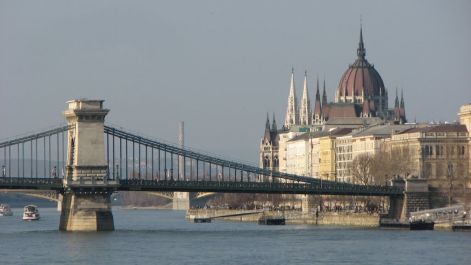 Day 2 - Budapest to Csopak
You take a train to Csopak, at the Northern shore of Lake Balaton, where you collect your bike. The bike trail allows you to explore Balatonfüred or the Tihany peninsula. (Total: 10 or 35 km)
Dinner and overnight in Csopak. (B, D)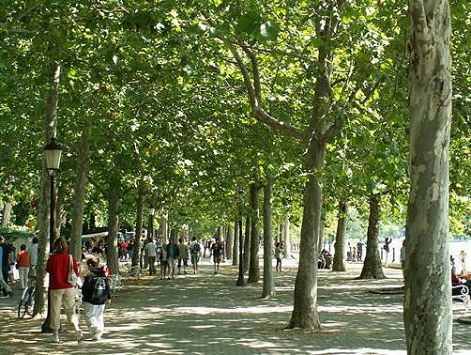 Day 3 - Csopak
Route proposals for today: Tihany peninsula (Abbey Church, Echo Hill, Inner Lake, Lavender House) or Eastern basin of the lake (return to Tihany by ferry). Optional routes total: 35 or 50 km. We provide packed lunch today.
Overnight in Csopak. (B, L)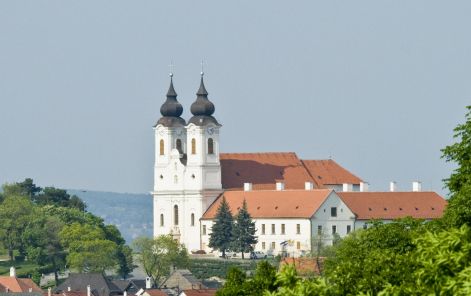 Day 4 - Csopak to Badacsony
Today you ride along the north shore. Volcanic mountans with vineyards, pretty villages, friendly holiday homes and lush vegetation will accompany you from the right, while on your left the lake is inviting for a rest – or swim. (Total: 50 km) Don't miss to taste the famous Badacsony wines ! To shorten the route, you may take a train westwards (direct trains run up to Badacsony).
We provide luggage transport from Csopak to Badacsony.
Dinner and overnight in Badacsony. (B, D)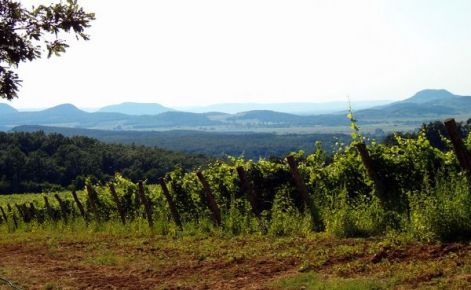 Day 5 - Badacsony
Why not spend the day in the Káli basin - a pleasant excursion into romantic villages, among lavender fields - and a 'study tour' in geological history in one? (Mileage: up to you, no regular bike roads here!) Or, just relax, take a swim and enjoy the excellent Badacsony wines and local cuisine.
We provide packed lunch today. Overnight in Badacsony. (B, L)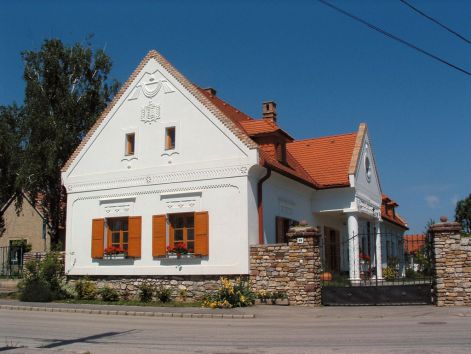 Day 6 - Badacsony to Keszthely
From Badacsony, you'll cross Lake Balaton on board of a pleasure boat (together with your bike). Underway you can enjoy the pretty sights of the lake and both shores. Arriving in Fonyód, you ride towards Keszthely, while having a splendid view of the mountains around Badacsony (Total:40km).
We provide luggage transport from Badacsony to Keszthely. Dinner and overnight in Keszthely. (B, D)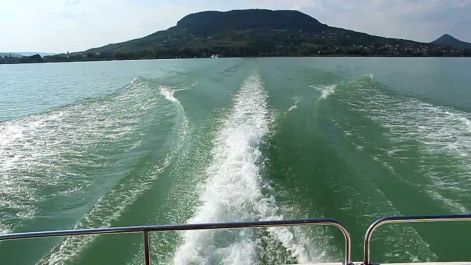 Day 7 - Keszthely
Route proposals for today: Keszthely (Festetics Castle) or Hévíz (thermal lake, lake bath) or Kis-Balaton (moorland, limited access !) Optional routes: local ride, 15 or 40 km.
We provide packed lunch today.
Overnight in Keszthely. (B, L)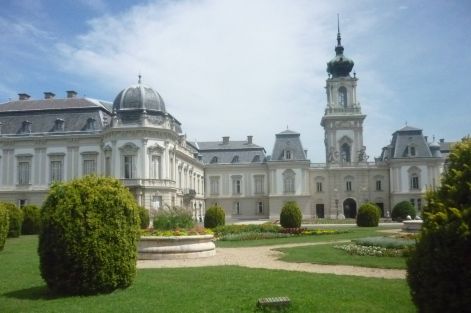 Day 8 - Keszthely to Csopak
Today you ride across across a region rich in sights: several viewpoints, picturesque Szigliget and wine cellars all over on the mountain sides. From Badacsony you'll ride on 'familiar' roads, just in the opposite direction as 3 days ago. You might revisit places you especially liked - or discover something new: an old watermill or a remarkable graveyard.
To shorten the route, you may take a train towards Csopak. (Total: 70 km) We provide luggage transport from Keszthely to Csopak plus packed lunch for this last ride. Overnight in Csopak. (B, L)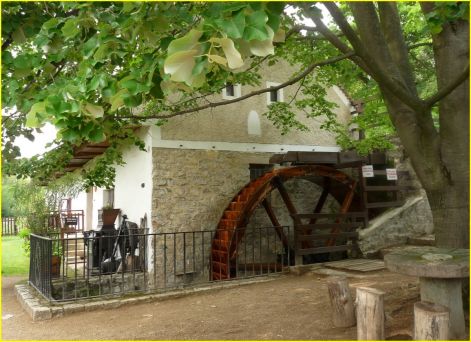 Day 9 - Csopak to Budapest

After returning the bikes in Csopak, you take your train back to Budapest. Don't book your onward flight for too early ! (B)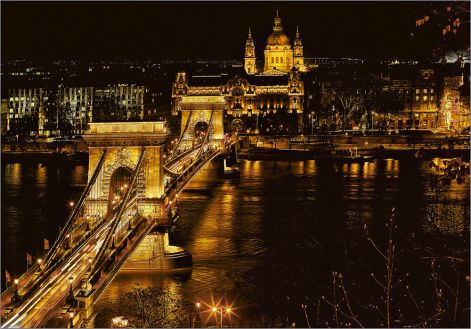 RATES 2019:
coming soon per person (twin share)
Further rates on request
INCLUDED: Welcome meeting, 8 nights, 8 breakfasts, 3 dinners, 4 packed lunches, luggage transport (Days 4,6,8), cycling map, route notes, travel documents, train tickets (from and to Budapest).
NOT INCLUDED: Bike rental (7 days), cash deposit for bikes (refundable), pannier, helmet (available for hire), train/bus/ship rides at Lake Balaton, entries, travel insurance, personal expenses, evtl. bike repairs.
CARRYING
At Lake Balaton, the transport of your luggage is ensured by vehicle (Days 4,6,8). Thus you only have to carry your things needed for the day (picnic, camera...).
ACCOMMODATION
In comfortable hotels and panzios.
You may book additional nights (for the tour and/or in Budapest), if you feel like visiting more.


*
Puzzle Tours: Hungary trips to remember
If interested, contact us:
puzzle.hungary@gmail.com