Easy Rider
Motorbike tour all around Hungary
10 days / 9 nights

self-guided

all year

from 2 persons

by own or rented motorbike

tour date: on request

start: Sopron

end: Győr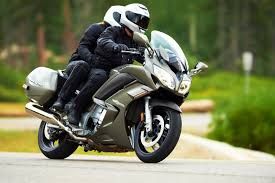 Hungary is small in size – but has so much to offer. During this botorbike tour we lead you along the most spectacular roads of Hungary, showing you its many geographical, historical and cultural values we are proud of. Most of the time avoiding main roads, we take you to the main sights but also to hidden treasures: peaceful green valleys, silent woods and tiny villages. Have a relaxing holiday with us !
Highlights: Sopron - Lake Balaton - Budapest - Eger - Tokaj - Kecskemét - Győr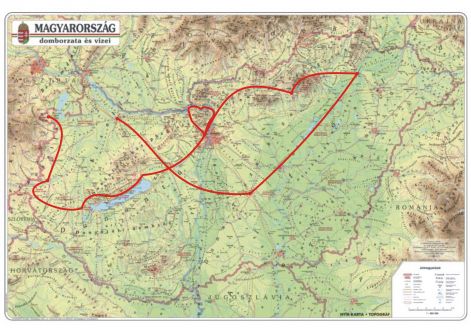 Mileage total: 1500 km
YOUR PROGRAM:
Day 1 - Sopron
Arrival in Sopron, near the Austrian border. The medieval Sopron, "Town of Loyalty" is well worth a visit, preferably on foot.
Dinner and overnight in Sopron.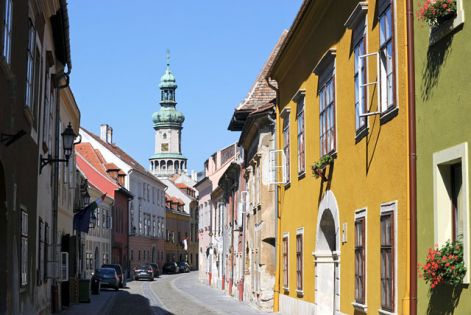 Day 2 - Sopron to Körmend
Today we take you to Lake Fertő – border lake to Austria, to the Baroque castle of Fertőd, the spa of Bük, Roman church of Ják,
lead you through the "Foot of Alps" – a picturesque region full of mountains and woods.
Dinner and overnight in Körmend.
Distance: 180 km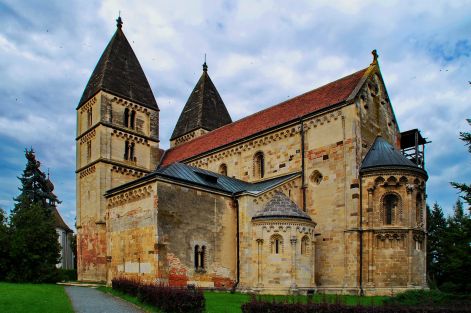 Day 3 - Körmend to Tapolca
You take an excursion through the Őrség region, maybe the most peaceful piece of Hungary. The nature and the villages look as if unchanged over the centuries – a lovely place you'll remember. Drive through the hilly Zala county and pass the Western tip of Lake Balaton. A short visit to medieval Sümeg (castle) will complete the day.
Dinner and overnight in Tapolca.
Distance: 215 km
Day 4 - Tapolca to Budapest
The volcanic region of the Balaton Highlands offers splendid view during your ride today. You'll then cross the hills to reach the lake itself. The Tihany Peninsula with the Benedictine Abbey and Inner lake is a "must" – and so is Balatonfüred, the elegant health resort. You continue towards the Velence Lake and reach Budapest today.
Dinner and overnight in Budapest.
Distance: 215 km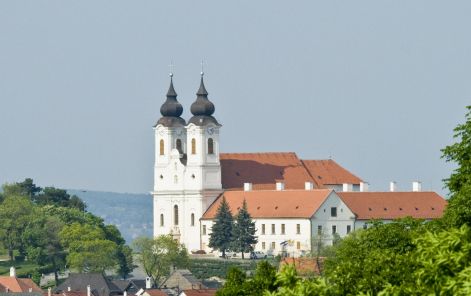 Day 5 - The Danube bend
Crossing the woody Pilis mountains Nord of Budapest, you'll arrive in Esztergom at the Danube. Have a break at the Basilica and follow the river to Visegrád. Climb the citadel for a splended view of the Danube bend. Make a stop at lovely Szentendre, the artists' town with mediterranean flair. Return to Budapest for overnight.
Distance: 110 km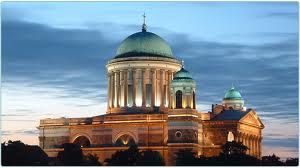 Day 6 - Budapest to Eger
Leaving Budapest, you cross the baroque Vác, the Cserhát mountains and make a stop at Hollókő village (UNO World Heritage site). Continue through the woods of the Mátra mountains to arrive in Eger, the beautiful historical town, home of fiery wines and a Turkish bath. Take a walk in the medieval castle and taste the local wines.
Dinner and overnight in Eger.
Distance: 210 km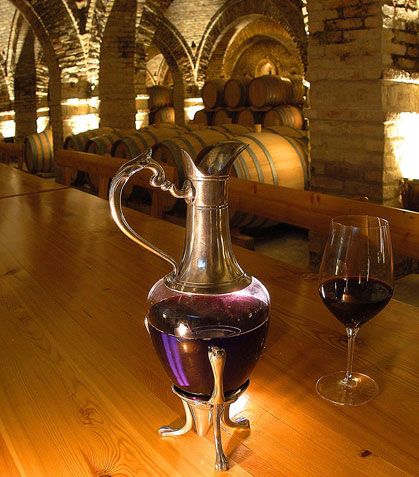 Day 7 - Eger to Tokaj
Don't hurry ! Enjoy the ride through the Bükk National Park. You will surely meet backpackers today as the Bükk is a top walking destination. Don't miss the sights of Szilvásvárad ('Veil cascade'), Lillafüred (waterfall and lake) and Miskolctapolca (cave Bath). Continue through Szerencs (castle) to arrive in Tokaj, the world-famous wine region. Dinner and overnight in Tokaj.
Distance: 120 km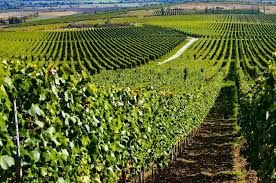 Day 8 - Tokaj to Kecskemét
Today you cross the Great Plain, the main agricultural region of Hungary. Following and several times crossing the winding Tisza river, you can take in the sight of the plain, its fauna and flora. You'll pass Lake Tisza, popular holiday region of the plain and continue through Szolnok to Kecskemét, typical town of the "puszta" full of pretty secession buildings and home of excellent apricot brandy ('Barackpálinka').
Dinner and overnight in Kecskemét.
Distance: 210 km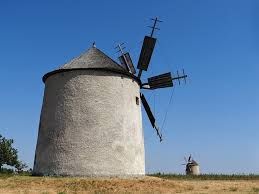 Day 9 - Kecskemét to Győr
Avoiding Budapest this time, you continue to the charming town of Tata to explore the Old Lake and its surroundings and to Komárom at the Danube, with its fortresses. The "history class" of today ends in Győr, the "Town of waters".
Dinner and overnight in Győr.
Distance: 210 km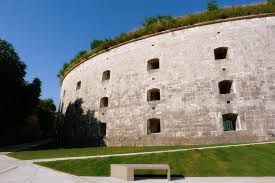 Day 10 - End of the tour, Győr
We hope you enjoyed your Hungary trip and will return one day.
Have a pleasant ride home !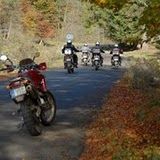 RATES 2017:
650 € per person, from 2 pax (half twin)

INCLUDED: Welcome kit, 9 nights, 9 breakfasts, 8 dinners, Hungary road map, program suggestions, travel documents

NOT INCLUDED: Motorbike rental (if any), fuel, road fees, parking fees, travel insurance, personal expenses, entries, dinner on Day 5.
ACCOMMODATION
In comfortable hotels and pensions.
OPTION: tour start and end in Budapest, same route
You may book additional nights (for the tour and/or in Budapest) if you feel like visiting more.
Extra night in Budapest (B&B): 40 € per person (half twin)
Single room: 64 €
*
Puzzle Tours: Hungary trips to remember
If interested, contact us:
puzzle.hungary@gmail.com